I recently had the great pleasure of reading an advance review copy of Dying for Revenge (book one in The Lady Doc Murders series) by Dr. Barbara Golder. And today I'm thrilled to be participating in the virtual book tour for this awesome inspirational mystery!
Here's my review: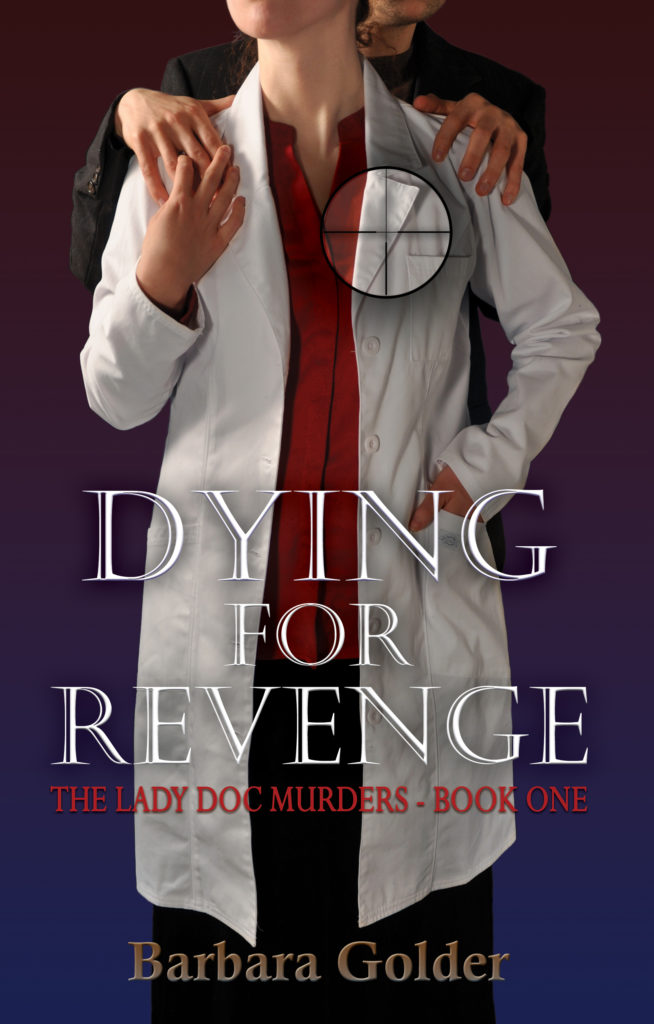 Medical examiner Dr. Jane Wallace has her work cut out for her, and not just because bodies are stacking up. As a widow dealing with dark issues, she hasn't fully lived since tragedy stole her husband and drove her from her home. And now her new home is hardly the refuge she'd hoped. Bullets are flying and random residents are being targeted. Dead men tell no tales, but if Jane doesn't discover their secrets in time to prevent another killing, she may be the next victim.
Dying for Revenge by Dr. Barbara Golder is an intricate mystery that started me guessing early on and kept me wondering all the way through. No easy solutions here! Clues, motives, suspicions, and complications abound. The characters/suspects are authentic and layered with wonderful secrets, strengths, and weaknesses.
Jane's internal struggles complement and enrich the plot. She grapples with her failing faith, finding no simple answers, yet she grows with the aid of grace, prayer, and her priest—who, ahem, may also be a murder suspect . . .
Through hard lessons, Jane rediscovers there is more to life than death, and that grief left to turn bitter can lead to destruction. Forgiveness may be the key to reclaiming her life—and maybe even opening her heart.
Cleverly crafted, this book manages to be both serious and fun. I had a hard time putting it down. I also found the inside look into the world of a medical examiner to be utterly fascinating without being grisly or depressing. The author is highly credentialed and obviously knows her stuff.
Memorable and meaningful, Dying for Revenge is a top-notch, highly entertaining and inspirational mystery that is not to be missed!
Dying for Revenge is available in paperback and as a Kindle ebook.
Also be sure to check out the other stops on the Dying for Revenge virtual book tour:
June 1  Ellen Gable Hrkach, Plot Line and Sinker
June 2  Sarah Reinhard, Snoring Scholar
June 3  Patrice McArthur, Spiritual Woman Thoughts 
June 4  A.K. Frailey
and Barb Szyszkiewicz, Franciscan Mom
June 5  Erin McCole Cupp
June 6  Carolyn Astfalk, My Scribbler's Heart Blog 
June 7  Theresa Linden, Things Visible & Invisible 
and Jean Heimann
June 8  Virginia Lieto
June 9  Christopher Blunt
and Michael Seagriff 
June 11  Interview at Plot Line and Sinker