Reviews for Past Suspicion:
"Heckenkamp is a confident and sure writer. She has no trouble keeping all of her balls in the air and resolving them at the end of this page-turner with a flair."
— The Midwest Book Review
"Past Suspicion is a page-turner, and Heckenkamp is an author to be reckoned with."
— Nancy Mehl, bestselling Christian author
"Past Suspicion is a riveting mystery that will keep readers turning pages."
— Regina Doman, author of the acclaimed Fairy Tale Novels
"Past Suspicion is billed as a suspense for young adult readers, yet…would be welcome by older fans of thrillers as well…a remarkable debut."
— Kathryn Lively, author of Little Flowers and Saints Preserve Us
"I highly recommend this book to readers of all ages….Robin Finley is both likeable and complex and the story is creative and cohesive, but the writing itself…is outstanding!"
— Val Bianco, author of Sons of Cain
Reviews for Frozen Footprints:
"Suspense ratchets up page by page."
— Gerard D. Webster, award-winning author of In-Sight and The Soul Reader
"I was blown away…the reader is kept on the edge of his seat wondering how things will sort themselves out… Ms. Heckenkamp, I'll be waiting for another like this, but I'll be sleeping with the lights on!"
— AnnMarie Creedon, author of Angela's Song
"Therese Heckenkamp's second novel is an exciting page turner with non-stop action… Frozen Footprints has all the elements of an edgy thriller…. Her writing style is crisp and varied and she keeps the reader on the edge of his/her seat."
— Ellen Gable, award-winning author of Stealing Jenny, In Name Only, and Emily's Hope
"Warning: do NOT pick up this book if you have (a) life responsibilities, (b) less than 24 hours to commit to reading it continuously, and/or (c) the inability to walk away from a stirring and compelling storyline…. This is a fast-paced thriller."
— Sarah A. Reinhard, author of Catholic Family Fun, A Catholic Mother's Companion to Pregnancy, and more.
"I read it in a single sitting and didn't even notice the hours passing by… All the cliches for 'nail-biter' and 'edge of my seat' fiction apply when it comes to this book."
— M. R. Zapp, RegencyCatholic.blogspot.com.
"…wholesome without being boring, exciting without being inappropriate…as thrilling as Hitchcock…"
— Abigail C. Reimel, CatholicTeenPerspective.blogspot.com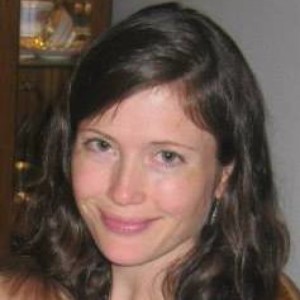 Thanks for your interest in my books! If you read and enjoy my novels, the best thing you can do for the books (and me!) is to share your review on Amazon. This helps me find new readers!