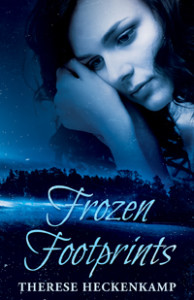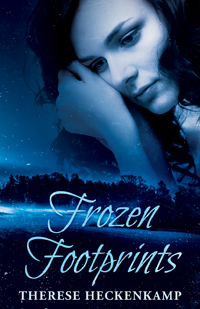 Amazon Kindle #1 Bestseller
in Religious Drama
Christian Suspense Thriller
CALA Finalist
CWG Seal of Approval
$12.95 Paperback
$2.99 Kindle Ebook
Read the first few chapters now!
Watch the official Frozen Footprints Book Trailer:
"Thou shalt not be afraid of the terror of the night."
Eighteen-year-old twins Charlene and Max Perigard have grown up under the wealthy but tyrannical rule of their oil-tycoon grandfather. When Max disappears and a ransom note shows up, Charlene's world is shattered.
Fearing the worst, she determines to find her brother before it's too late. Her quest hurls her into a twisted, frigid world of icy terror. The twins struggle for survival while enduring fierce trials of mind, body, and spirit. Devoid of all worldly comfort and consolation, will faith and hope be enough to get them through this chilling nightmare?
Finalist: 2013 CALA (Catholic Arts and Letters Award)
Awards: Amazon Kindle #1 Bestseller in Religious and Liturgical Drama 2013
Catholic Writers Guild Seal of Approval

Follow Frozen Footprints on Facebook!
Visit Frozen-Footprints.com


Note: your email address will not be bought, sold, or spammed.
Frozen Footprints was originally published in 2012 by Tumblar House
Republished in 2015 by Ivory Tower Press
287 pages